Do you know how to provide appropriate garage door maintenance? Most people perform some of the important tasks, but not all of them. This eventually leads to problems, which may be quite serious. Discover the major tasks which you need to perform in order to keep your door in perfect condition and to enjoy safe and effective operation at all times.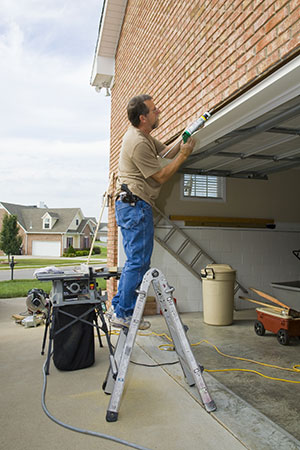 Efficient and Easy Maintenance
Inspection is the task which should be performed first. You have to inspect all parts and mechanisms without exception. Start with the bottom seal and the door panels. Then you need to move on to the metal garage door parts like hinges, rollers and rails. Pay special attention to the tracks and the spring as they are most vulnerable to damage. Focus on the cables as well since they are prone to wear and tear. The inspection should cover the keypad and remote control as well as the opener.
Testing is another major maintenance task that must be on your agenda. You have to test the reversal mechanism and the safety sensors. You have to run a special test to see if garage door torsion spring adjustment is required. The tests must be done after all safety precautions have been taken.
Cleaning is crucial for keeping all parts of the automatic door in excellent condition. Our specialists in garage door repair Lawrence recommend that the panels are cleaned using warm water and a sponge. There is no need to use cleaners unless there are stubborn dirt accumulations. The metal parts should be cleaned with an appropriate solvent. The citrus-based products are effective and safe at the same time. When you provide garage door opener sensors maintenance, you should clean the photo eyes with a soft dry cloth very gently. Avoid circular movements.
Lubrication is another major task which you have to perform. Non-sticking lubricant should be applied to all metal parts. Only small amounts are required. Choose a product approved by the manufacturer of your garage door opener.